---
DANCING BEFORE THE MOON,
2023 BRITISH PAVILION, VENICE BIENNALE ARCHITETTURA
---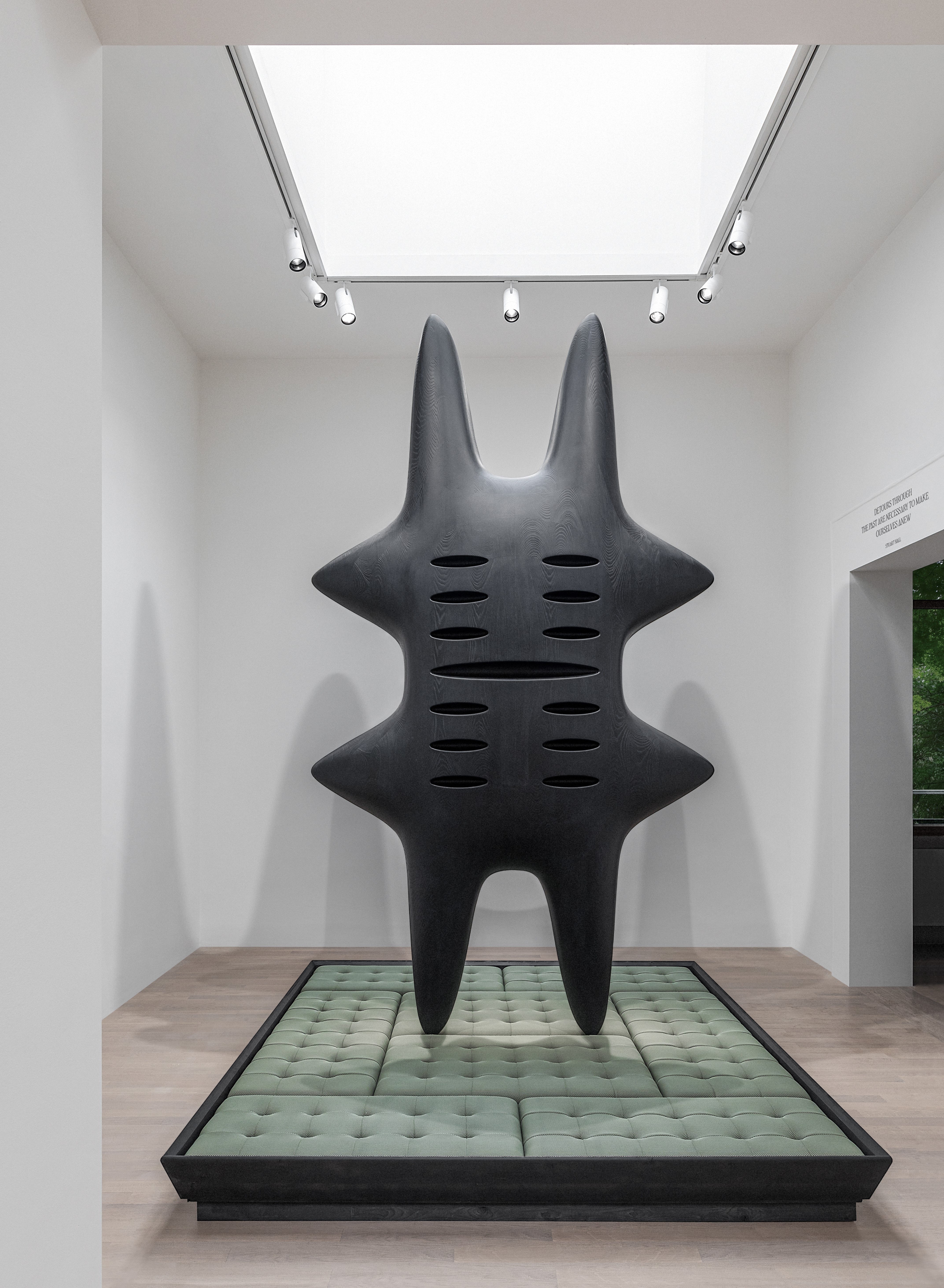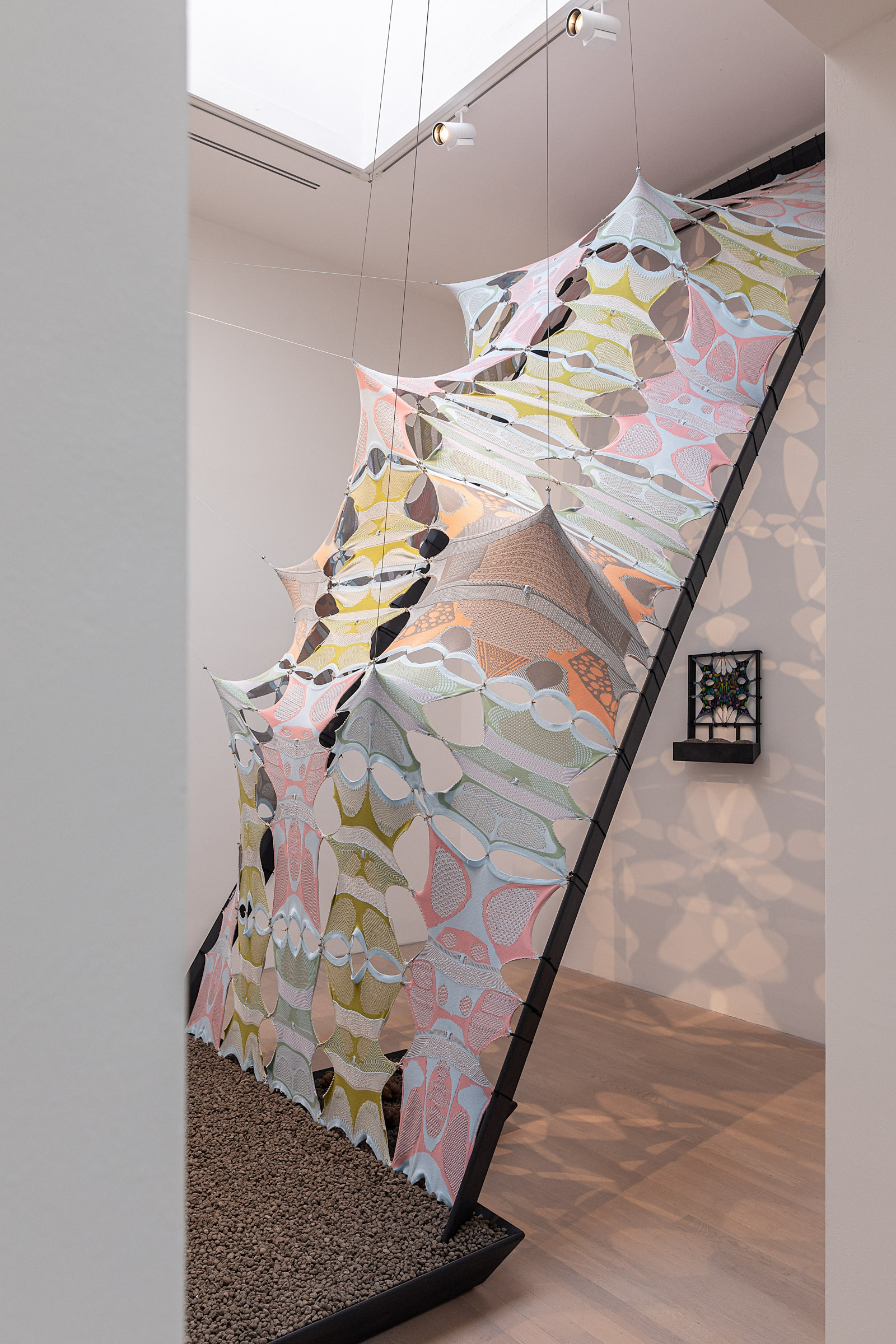 Large-scale objects reflecting different cultural and geographical customs populate the pavilion - from a giant, futuristic domino carved from ash timber to a 'bone temple' made of textiles. The exhibition demonstrates the need for architecture to look beyond buildings and economic structures and towards everyday social practices, customs and traditions in order to meaningfully reflect how people use and establish space.

In the UK, rituals practiced by diasporic communities are powerful vehicles for forging new spaces that promote cultures and traditions that are not considered in the planning of Britain's built environment. Dancing Before the Moon celebrates those rituals and presents new ways of thinking about architecture beyond buildings and economic structures.

Each installation, by artists interested in materials and making, acknowledges everyday rituals from different global settings: architecture and textile traditions in Cherokee and Yoruba culture; Hindu and Buddhist belief in the afterlife; outdoor washing in Angola; healing spiritual practices in the American south; Jamaican dominoes in Nottingham; and the craft of Trinidadian steel pan drum-making and Cypriot outdoor cooking. The main hall of the pavilion has a large cinematic installation with a film made by the curators with numerous collaborators, that highlights the central role that rituals play in reflecting the traditions and community values of people living in the UK. The accompanying soundtrack includes original music and has been devised by Oscar #Worldpeace and Fredwave.

Collectively, this exhibition champions an expanded notion of architecture. One that is intangible, that cross-pollinates with performance, craft and other creative disciplines, and that is ultimately shaped by people. This installation responds to the wider themes of the Biennale Architettura 2023 - The Laboratory of the Future – giving audiences a chance to imagine different futures where collaboration, experimentation and equity are prioritised in the planning of space in the UK.